CVHRMA Recognized with Membership Superstar Status!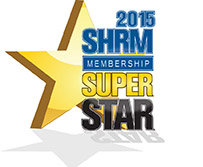 We are excited to announce that our chapter has been awarded as a 2015 SHRM Membership Superstar!  This award was achieved because we had membership growth of more than three percent.
In the final year of this program, there were a variety of challenges SHRM affiliates faced in 2015, our chapter was able to overcome them and positively advance SHRM membership.