Central Valley Human Resource Management Association is an affiliate chapter of the Society for Human Resource Management (SHRM), the world's largest association devoted to human resource management.  Founded in 1993, our mission is to serve the needs of HR professionals by providing the most comprehensive professional development and resources available.  We strive to ensure that HR is recognized as an essential partner in developing and executing organizational strategy.
President's Message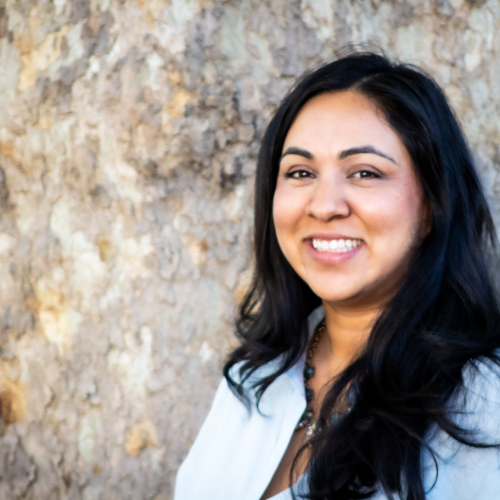 Hello CVHRMA members,
As the president of CVHRMA I would like to welcome all new and returning members!
CVHRMA continues to be a resource for local business and human resources professionals. We promote fellowship and an understanding of human resource management and strive to increase effectiveness of both workers and management by keeping members informed on industry trends.
As the premiere HR organization in the area, CVHRMA members benefit from networking with HR professionals and companies through local professional development opportunities, access to current best practices, opportunities to develop leadership skills, and development of reputation and credential in the HR field.
The trying times we have experienced over the last two years have without a doubt changed our workplaces as we know them. CVHRMA is committed to being the professional resource you need. We continue to make logistical and program changes so that we can meet the needs of our members.
We are always looking for great people who want to make a difference in the profession. If you are interested in participating as a volunteer, feel free to email me at president@cvhrma.org. We are also always looking for suggestions on how we can make CVHRMA a better value. Please feel free to send me any suggestions or feedback. We are here for you!
Sincerely,
Sharon Pohl
President – CVHRMA
Benefits of Membership
Thank you for considering membership in Central Valley Human Resource Management Association (CVHRMA).  For many years, Human Resources professionals in the Central Valley have been meeting for the purpose of professional development, networking and career enhancement.  Today, there are close to 200 members of CVHRMA representing a wide spectrum of industries and employers throughout the area.  By joining CVHRMA, you can become affiliated with the largest and most progressive organization devoted to the Human Resources professional in California's Central Valley.
BENEFITS OF MEMBERSHIP:
Monthly meetings featuring speakers on topics of current interest to HR professionals.  Meetings are held on the third Wednesday of each month with the exception of December when no meetings take place.  The luncheon meetings are held at the Double Tree, at 1150 9th Street, Modesto, CA.
Networking opportunities are available to share ideas and develop professional relationships with other men and women in the human resources field.
Opportunities to give back to our community are available through the donation of your time and/or goods through various drives throughout the year.
Gain leadership experience by participating on a committee or becoming a member of the Board.
Access to the chapter website and all its resources is available for members at cvhrma.org.  This website includes listing of our Board of Directors, active committees, calendars of events, a member directory, access to job opportunities board, information on professional certifications and scholarships and links to our state chapter, CalSHRM and our national society, SHRM.
Professional certification is directly available through CVHRMA from SHRM.
Legislative updates are regularly available to our members.  These updates include the latest in legislative development on the national and state level.  Opportunities also exist to visit lawmakers in Sacramento as part of the annual legislative advocacy day.
Job opportunities are available through the CVHRMA website.  These listings are available free of charge to CVHRMA members.
The Board of Directors of CVHRMA encourages you to join SHRM as well when you apply for membership in CVHRMA.  By joining both organizations, you will immediately begin receiving the exceptional benefits that will enhance your human resources career most effectively.
Volunteering
As a non-profit, we rely on volunteers to bring HR education to the greater Modesto area. The CVHRMA Board works closely with our volunteers to support, promote and develop the human resource profession in our community.
Benefits of volunteering:
Professional networking – Part of every volunteer's role is to build and maintain professional HR relationships. While we serve the needs to the local community, they get to know you.
HR Education – Our focus is providing HR training. You can participate in each monthly Lunch & Learn as well as other SHRM trainings.
We offer opportunities ranging from short-term commitments to annual positions.
Note: All volunteers must be a SHRM member in good standing.
Contact Us
Chapter Contact Info.:
CVHRMA, Chapter #0499
PO Box 576977
Modesto, CA 95355
Phone: 209.652.8247
Email: president@cvhrma.org
National Contact Info.:
Society for Human Resource Management
1800 Duke Street
Alexandria, VA 22314-3499
Phone: 703-548-3440
Fax: 703-836-0367
Web Site: www.shrm.org
Conference Info:  www.shrm.org/conferences/pages/default.aspx
CA State Council of SHRM: