Rhonda Giovannoni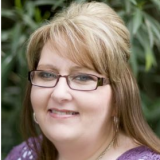 Rhonda is a results oriented professional with 20 years of human resources experience working in the fields of non-profit, hospitality, retail, manufacturing, and distribution. Her areas of expertise are in employee relations, benefits analysis and administration, staff training & development, workers compensation, performance management, organizational development, and HRIS.
Prior to joining The Almond Board of California as Human Resource Manager, Rhonda's work history included the position as Human Resources Manager for Associated Feed & Supply / Swanson Farms.  While serving in that position her duties included benefit analysis and recommendations on cost reduction and improvement to benefit plan, streamlined new hire introductory processes to include comprehensive new employee orientation, human resources guidance and consulting for employee relations, organizational development, employment law compliance, and salary survey data collection to attract and retain staff. Prior to Associated Feed & Supply she was the Human Resource Representative (Transportation Department) for U.S. Food Service, San Francisco Division, and has been the Human Resources Assistant for Gallo Winery, Qualex (photofinishing labs), and The Rim Corporation, (hospitality property management).
Rhonda holds a Bachelor of Science degree in Business Management from the University of Phoenix. Rhonda is a member of the Society for Human Resource Management (SHRM) and Central Valley Human Resource Management Association (CVHRMA).