Jowanda Collins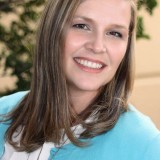 Jowanda Collins is the Chief Workforce Development Officer of Opportunity Stanislaus, an Economic Development Organization in Stanislaus County. Jowanda is passionate about workforce development, strengthening the human resource community and bridging the gap between education and industry.
Jowanda is known regionally for building highly effective training programs and collaborating on some of the most effective job fairs and recruitment events offered within the Central Valley. She oversees a department that provides HR services to employers regionally including labor market research, consultation services, marketing and social media support as well as full cycle recruitment. She has nearly 20 years experience in community development, 15 years experience working within all levels of the education system and over a decade in workforce readiness and economic development.
Jowanda was born and raised in Stanislaus County. She has strong ties and dedication to the local community and local businesses. She lives in Salida, CA with her husband and daughters. Jowanda is a great asset if you are hiring for your department and are seeking trained, skilled employees. She helps bridge the gap for those in career changes or displacement.
She has participated with CVHRMA since July 2014 as the Workforce Readiness Director where she is coordinating local events to bridge local employers and the talent of Stanislaus/Merced counties together to create a stronger more connected workforce! If you are wanting to get involved to promote and support the needs of our community contact her today!