Curt Zimmerman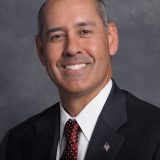 As part of my clients Risk Management Team, I solve problems with my experience and team of experts. I enjoy helping people "navigate" the insurance world / system by way of creating:
1) Risk management & claims prevention to secure their business from potentially harmful losses, covering all areas of Liability, Property, Workers Compensation
2) Benefit programs that attract & retain quality employees while staying within the company budget.
3) Cost-saving strategies to improve cash flow.
OUR RELATIONSHIPS WITH OVER 200 INSURANCE COMPANIES ALLOW US TO EFFECTIVELY SURVEY THE MARKETPLACE FOR THE BEST COMPANIES TO FIT THE NEEDS OF OUR CLIENTS.
As a Certified WorkComp Advisor, I help find errors and overcharges in Workers' Compensation accounts that result in immediate cost-savings for employers, while my team of experts manage the claims process, to get employees back to work and minimize the employers loss experience.
The AFIS Designation is the foremost professional designation for specialists in the agricultural and farm insurance industry.
As your Certified Insurance Advisor, I help navigate the many options available and assist groups to determine the best health insurance plans to meet the company budget, while in compliance with the ACA.